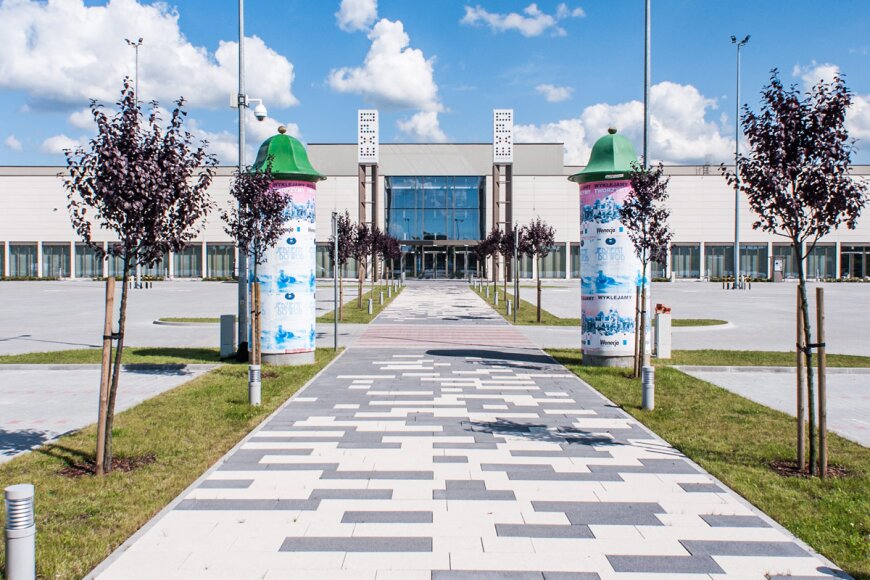 International Exhibition and Convention Centre EXPO Krakow is a venue suitable for a wide range of events, such as fairs, congresses, conferences, business meetings and presentations, and events.
It is a modern, multifunctional facility, located at 9 Galicyjska Street. Excellent communication with the PKP railway station and Balice airport ensures convenient access by both public transport and private vehicles, for which 700 parking spaces await on the premises.
The building, which has a usable area of 14,000 sqm, houses two halls with structures based on reinforced girders instead of pillars, making the place stand out from other facilities of its kind.
The venue is equipped with:
a set of seminar rooms and meeting rooms of various sizes that can be modified,
a restaurant,
a parking lot with more than 700 spaces,
an area for outdoor exhibition.
​seminar rooms

and meeting rooms
​restaurant

open during the events

a car park

for over 700 cars